LEAP ™ CMS - Website Operating System
Manage your website as effectively as you manage your business with the LEAP™ Content Management System.
You can take control of your website, from the basics of text editing and adding photos to the creation of new menu items and pages. You can even manage your own search engine optimization and email marketing.
You don't need to know how to program to keep your costs low by being your own webmaster—all you need is LEAP™!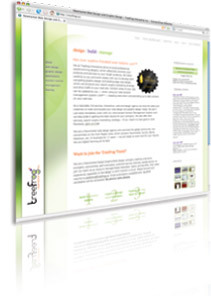 LEAP™ CMS is not just a content management system it's a website operating system which provides a simple and efficient platform to manage your own website — anytime, any page, from any web browser in the world.
LEAP + Search Engine Module
+ META = Increased Search Engine Results
Check out our section on Search Engine Optimization!
For a demo of what LEAP™ can do - check out a quick LEAP™ demo.